Introduction
Rolwaling Excursion
Rolwaling Excursion is a trusted adventure company, specializing in trekking and climbing expeditions to the pristine mountain valleys and majestic peaks of Nepal and the Tibetan Plateau. Established in 2004, Rolwaling Excursion is owned and operated by Chiring Dorje Sherpa, who has summitted Everest 16 times, along with his brothers.
Adventure Company Specialized in Trekking And Expeditions Service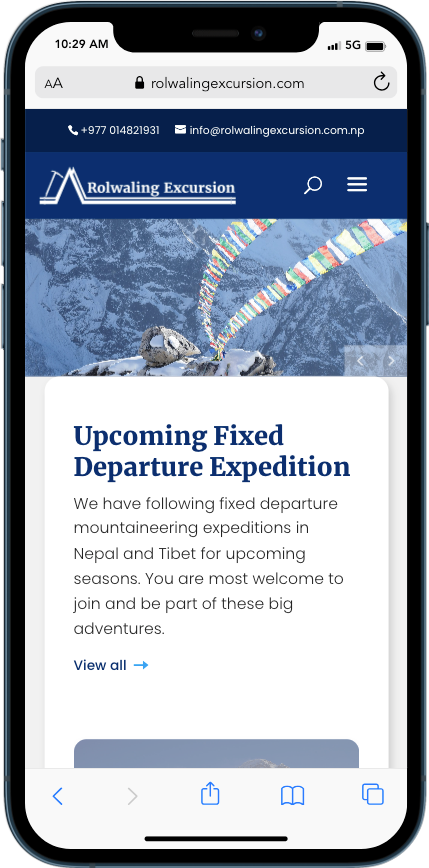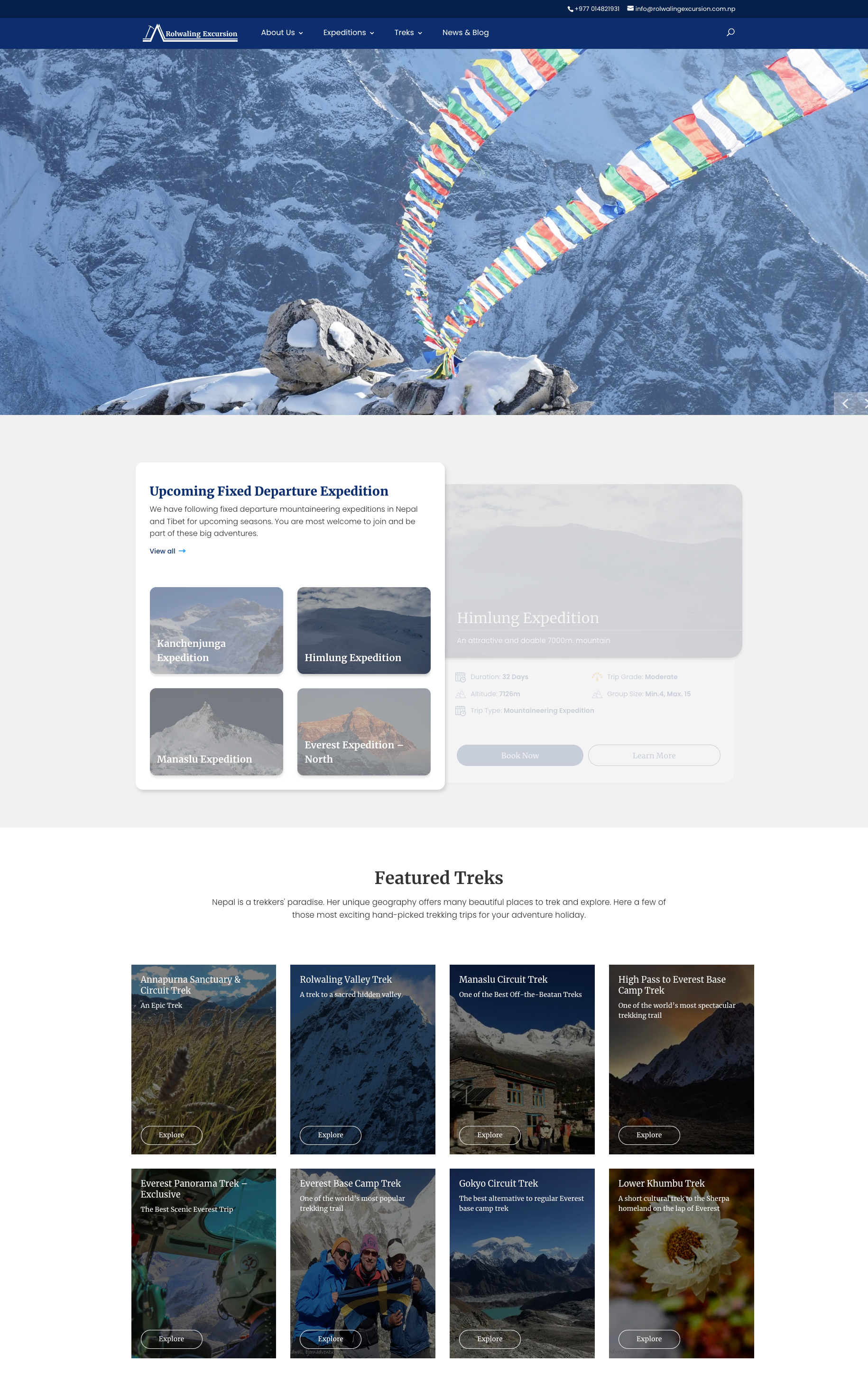 Application features
Rolwaling Excursion is build with objective to provide knowledge about the company , travel packages it provides and services they provide for the tourists, trekkers and travelers. The application provides user platform to compare different packages on the basis of  price , latest offers and travel package details.
Application features
User interactive UI
Easy Update of the latest travel packages.
Easy Update of the latest package offers.
Search engine friendly desi
Technology Used
GreenSock library Animation
BX Slider
Vanilla JavaScript
WordPress (PHP)